Bulldogs in the Bluegrass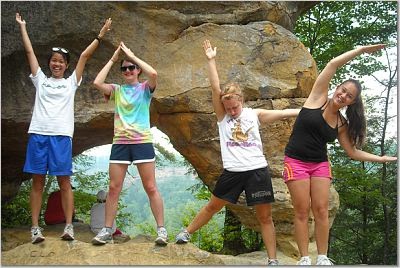 F
or the past 16 years, Bulldogs in the Bluegrass has changed not only the lives of Yalies, but the entire Louisville community.
Why Louisville, Kentucky, you might ask? You'd be surprised. Wide-eyed interns arrive in May and leave 10 weeks later Citizens for Life.
Bulldogs in the Bluegrass brings Yalies together for life long friendships, connects students to the local Yale community and provides community networking with all the best that Louisville has to offer. But, don't take our word for it. Check out what former Bulldogs have to say
Qualities unique to the Bulldogs in the Bluegrass program:
Free Group Housing at Bellarmine University
Challenging Paid (minimum $2,700 GROSS) internships
Pairing with an alumni/community mentor family
Fun activities to engage you with civic and business leaders in the Louisville community
Come see why 40 Yale graduates have chosen to return to Louisville to begin their careers.
Students: Join us for a summer you won't forget.
Employers: To submit a job description, please contact us at info@bulldogsinthebluegrass.com or via our contact form.
For questions, contact us at info@bulldogsinthebluegrass.com, or Rowan Claypool '80, at rowan@teachkentucky.com, or 502-599-5061.
International Students: You will need to apply for permission from immigration to work off campus (Optional Practical Training) to engage in a BAA internship. OPT applications can take up to three months for immigration to process, so advance planning is required.  These applications must be submitted through the Office of International Students and Scholars. For full information on the OPT application process go to Yale's OISS website.
The goal of Bulldogs in the Bluegrass, sponsored by Yale in Kentucky, Inc., is to employ hardworking Yale students in meaningful internship positions, introduce these students to the assets and leadership of the Louisville community, provide benefit to local employers and enhance the community as a whole.
We look forward to seeing you in Louisville!
Students

Become a Bulldog in the Bluegrass
Join us for a summer you won't forget, and a step towards a bright future.
Learn More
Employers

Connect to our Talented Network
Submit a job description to get involved with this great program.
Learn More